INSTRUCTIONS FOR Master Degree Students
General information
The first semester of the 2022-2023 academic year starts on September 19th. Registration for courses will be opened from September 1st till September 5th, 2022. Please, do not hesitate to send your Application.

1. Read all materials that are posted in the Moodle system - uacu.in.ua (list of courses available this semester, schedule, prerequisites, application, and instructions).
2. Fills in an application (only in print), indicating MANDATORY: first and last name, personal ID number, specialty, subjects.
List of subjects:
1) Seminars in Business Policy (using Zoom tools);
2) IT Application in Business (using Zoom tools);
3) Research Methods and Analysis (using Zoom tools);
4) Innovation Management (using Zoom tools+asynchronous mode);
5) Training in Entrepreneurship and Leadership;
Master Thesis (just for 3rd-semester students)
3. Print out and sign the application, scan or take a photo of it and send it back to the Dean's Office e-mail: anna.diachenko@uacu.edu.ua + CC to: natalia.chaplynska@uacu.edu.ua
4. Applications of students without semester tuition fees will not be considered!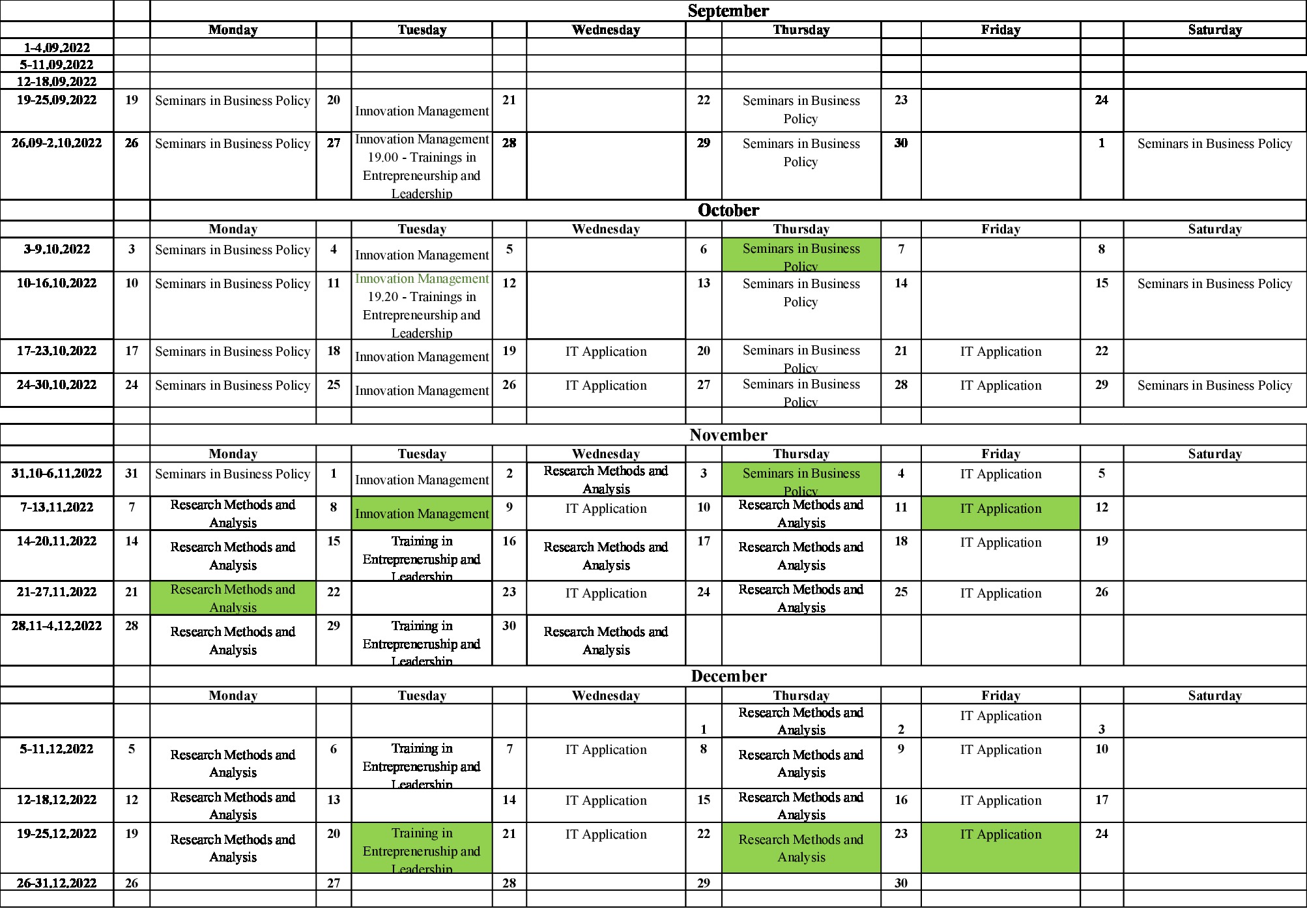 Some changes can be made to the schedule.
Last modified: Tuesday, 20 September 2022, 1:04 PM